From record-breaking docuseries like Rosemary's Hitlist to Emmy-nominated crime drama Reyka to the all-new Faithless, Showmax has a stacked-up African slate for fans of true crime and crime dramas.
Faithless | Crime drama | Kenya
Showmax's latest release in Kenya, Faithless is a 10-part crime drama series that follows four church members who are drawn into a life of crime and violence when their chama is turned into a money laundering operation by a dangerous crime lord.
Rosemary Waweru (Tabasamu) plays Esther, a struggling waitress who stumbles upon the proceeds of a heist in her brother's bedroom. Meanwhile Cain, a ruthless criminal who lost a fortune in the heist, uses his vast resources in search of the money and to punish those responsible. Esther and her church friends Ruth (Beatrice Mwai), Hope (Fatma Mohammed) and Deborah (Avril Nyambura) are forced into a dilemma that challenges their values. Will they use the money for good or succumb to the temptations that come with ill-gotten gains?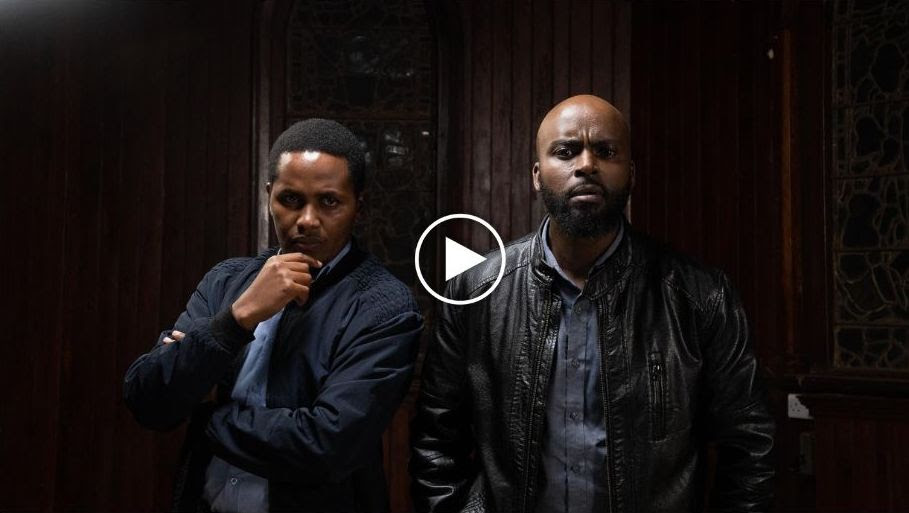 Faithless also features Arabron Nyyneque (Second Family), Aleks Kamau (Volume), Peter Kamau (Selina), news anchor Mark Masai, Abubakar Mwenda (Subira), Morris Mwangi (Famous), and Brian Ngaira (Pepeta), with Justin Miriichi (Shimoni), Joe Kinyua (Sune na Jonnie), Azziad Nasenya (Selina), Raymond Ofula (Monica), Ashley Kazeez (Single Kiasi), Jackie Nyaminde (Papa Shirandula), Tonny Njuguna (Makutano Junction), Sanches Ombasa (Chaguo), Bilal Wanjau (Jela 5 Star), Antony Kyule Njuguna (Sue na Jonnie), and Zawadi Kayyoh (Pieces of Us) also starring.
Rosemary's Hitlist | True crime | South Africa
After topping charts on both Showmax and Twitter, Rosemary's Hitlist set a new record for the most first-day views on Showmax of any documentary series, ahead of true-crime phenomena like Devilsdorp.
The true-crime documentary series follows cop-turned-serial-killer Nomia Rosemary Ndlovu, who was sentenced in 2021 to six concurrent life terms for the murders of six members of her family, including her sister and the father of her only living child at the time. They were allegedly murdered for killsurance: funeral cover payouts worth over R1.4 million to Ndlovu. Ndlovu was also sentenced to an additional 30 years: 10 years each for fraud, incitement to commit murder, and the attempted murder of her mother, Maria Mushwana, her sister Joyce, and Joyce's five children.
The jaw-dropping finale claimed that Ndlovu had taken out 28 other funeral insurance policies – including on her mother and her brother. The finale also revealed that Sergeant Keshi Mabunda was investigating Ndlovu for the alleged murder of her first child, Jaunty Khoza, who died of unnatural causes in 2008, age 13 – leaving his mother with a R12 000+ payout as the only remaining beneficiary of his father, Hand Khoza, Ndlovu's deceased first husband.
True-crime special mention: Girl, Taken
Pepeta | Crime drama | Kenya
Premiering in November 2022, Pepeta was praised by filmmakers like Phil Karanja and by Kenyans on Twitter for its storytelling, authenticity and relatability, with one fan writing, "Stories we can relate to produced that well are so rare."
Based on the real-life story of Harun 'Rio' Wathari, Pepeta follows the three intertwining stories of Junior (Brahim Ouma), a 17-year-old talented footballer torn between the thrills of crime and the promises of soccer; Kepha (George Mo), an unforgiving cop with a personal vendetta, determined to rid the streets of criminals; and Biki (Lwanda Jawar), an ambitious football coach determined to get Junior and his friends scouted before the barrel of the gun cuts short their dreams.
Featuring a predominantly young cast, including some who have never been seen on screen before, Pepeta also stars Malik Lemuel, who makes a major comeback since Machachari, Dedan J. Onyango (The Real Househelps of Kawangware), Avril Nyambura (MTV Shuga), Wycliffe Eravuna (Selina), Marrianne Nungo (Supa Modo), Brian Ngaira (Baba Twins), and newcomers Eric Aswani, Fridah Mumbe and Suzanne Karani.
Pepeta is produced by CJ3 Entertainment and directed by Vincent Mbaya (Country Queen, Chaguo), with Damaris Irungu (Crime and Justice), Charles Ouda (Waiting Room, Makutano Junction) and Abigail Arunga (How to Find a Husband) as writers.
Reyka | Crime drama | South Africa
A 2022 International Emmy nominee for Best TV Drama and Best Actress (for lead Kim Engelbrecht), South African crime drama Reyka is the first African drama series to be nominated for the award in more than a decade. And only the third ever, after Home Affairs in 2007 and 2008, and Sokhulu and Partners in 2009.
The series follows criminal profiler Reyka Gama (Engelbrecht) as she investigates a string of brutal murders committed by a serial killer in the sugar cane fields of KwaZulu-Natal.
At the 2022 SAFTAs (South African Film and Television Awards), Reyka won Best Actress in a TV Drama for Engelbrecht, Best Achievement in Cinematography, Best Achievement in Scriptwriting and Best Achievement in Directing.
Also stream more SAFTA-winning South African titles the crime series Donkerbos and Recipes for Love and Murder – which both cracked Berlinale Series Market Selects, described as being for "curated series with high market potential."
Crime and Justice Lagos | Police procedural, crime drama | Nigeria
Set against the backdrop of the biggest and most densely populated city in Africa, Crime and Justice Lagos explores the activities of the fictional Serious and Special Crimes Unit, an elite team of top detectives led by Superintendent Kelechi 'KC' Farasin (Folu Storms) and Superintendent Danladi Dikko (Jammal Ibrahim).
The Showmax Original was named Best TV Series at the 2023 Africa Magic Viewers Choice Awards, where it also took home Best Picture Editor. Crime and Justice Lagos was also nominated for Best Art Director, Lighting Designer, and Cinematographer, for legendary Nigerian director of photography Yinka Edward, who was also the showrunner.
Crime and Justice Lagos is a spinoff from the Nairobi-set original, a co-production between Showmax and CANAL+, which saw Sarah Hassan win Best Actress: TV Drama at the Kalasha Awards, where Crime and Justice was also up for Best TV Drama.